Italian Restaurants in Westport, CT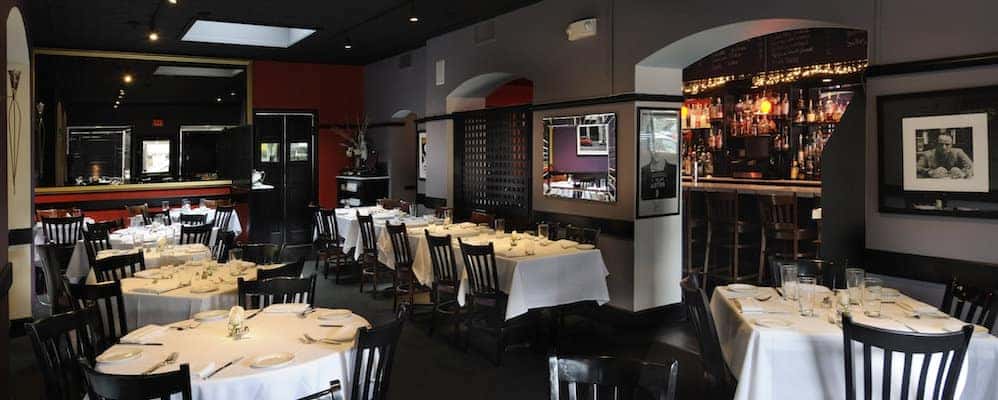 Photo from
Tarantino's Restaurant & Bar
Whether you're headed out for a family dinner near Westport or looking for a great place to impress a date near Weston, you can find some of the best restaurants in Westport, CT, including this list of the best Italian restaurants in town brought to you by the team at Mercedes-Benz of Fairfield. Take a look at our favorite Italian dining options before making your next dinner reservation!
Taratino Restaurant & Bar
Tarratino Restaurant & Bar is a family-owned Italian restaurant sets a benchmark for high-end Italian cuisine in the region, serving up delicious traditional Italian plates, an incredible wine menu, and an elegant but vibrant environment that's great for dates and families alike.
Location: 30 Railroad Place in Westport, CT
Via Sforza Trattoria
Located right on the border of Norwalk and Westport, Via Sforza Trattoria takes you back to the old country in a stone cottage with a Tuscan-style farmhouse decor. They serve up an incredible menu of Italian staple, including brick oven pizza, as well as Sunday brunch.
Location: 243 Post Road West in Westport, CT
Finalmente Trattoria
Located in the heart of Westport, Finalmente Trattoria is an intimate little bistro that offers authentic Italian cuisines from the North to the South of Italy in an environment that's great for a quiet date or an after-theatre meal.
Location: 165 Post Road East in Westport, CT
Pane E Bene
Serving up delicious Italian cuisine in an environment with a sleek and modern but approachable vibe, Pane E Bene isn't just an Italian dinner spot. While their dinner menu is fantastic, this spot is a great place to grab an Italian lunch sandwich as well.
Location: 1620 Post Road East in Westport, CT
Find More of the Best Restaurants in Westport, CT
Mercedes-Benz of Fairfield is your local guide to the most delicious places to grab a bit in Norwalk and the surrounding areas, from Westport, CT restaurants to the best restaurants in Fairfield, CT. Follow us for more fun cultural activities, too, and count on us for all your luxury car needs.