How to Reset Check Engine Light

When the check engine light illuminates on your dashboard, that's a good time to schedule service at our Mercedes-Benz of Fairfield service center so we can address the issue and get you back on Fairfield roads. If your check engine light remains illuminated after you know you've diagnosed and taken care of the problem, you can consult this helpful guide to learn how to reset your check engine light right from your own Westport driveway.
First, Rule Out or Resolve Any Issues
In this guide we'll cover how to reset your check engine light both with and without a scanner. But first, you want to be absolutely sure that the check engine light just needs a reset, and it is no longer trying to communicate an issue. If your Mercedes-Benz check engine light is on, it's likely due to one of the following issues:
Loosened or damaged fuel cap
Failing oxygen (O2) sensor
Clogged or damaged catalytic converter
Malfunctioning Mass Air Flow Sensor
Expired or damaged spark plugs
If you try to reset the light when there's a more serious underlying problem, it will come back on immediately.
Where Can You Get a Check Engine Light Checked Out?
It's a very good idea to get your Mercedes-Benz engine light inspected before you attempt a reset, but where can you request service on a check engine light near Westport? Right here at Mercedes-Benz of Fairfield, of course! We can use our advanced diagnostic tools do identify underlying issues in a very short amount of time, and we're just as well prepared to address any problems that we uncover. Naturally, we'll also reset your Mercedes-Benz check engine light when we're finished performing the work. Give us a call at Call service Phone Number(877) 557-5299 to get started.
Two Ways to Reset a Check Engine Light
If you've attempted to address a check engine light at home, you may need to perform a manual reset after the work is done. The first way to reset a check engine light on your Mercedes-Benz is with a scanner. If you have one, simply plug it in, read the related codes, and press "clear" or "reset." So long as the code issue has been resolved, it should go off.
Most Norwalk drivers don't have an OBD II diagnostic scanner, but you can still reset a check engine light by disconnecting the negative battery cable. Here's how to reset your check engine light safely:
Wear safety glasses and gloves.
Turn off the ignition, and open the hood.
Locate the battery and find the negative terminal. It is usually black and/or marked with a minus (-) sign.
Remove the cable from the terminal using a wrench
Hold the negative cable to the side for 30-60 seconds.
Be careful not to let the cables touch. This creates sparks.
If you have a friend nearby, have them engage the vehicle horn to deplete excess power from the vehicle.
Reconnect the negative battery cable
When you restart your vehicle, the check engine light should not illuminate.
Keep in mind that disconnecting the battery may also cause certain infotainment systems to reset at the same time. When in doubt, take the vehicle into our Fairfield service center and let us take care of everything.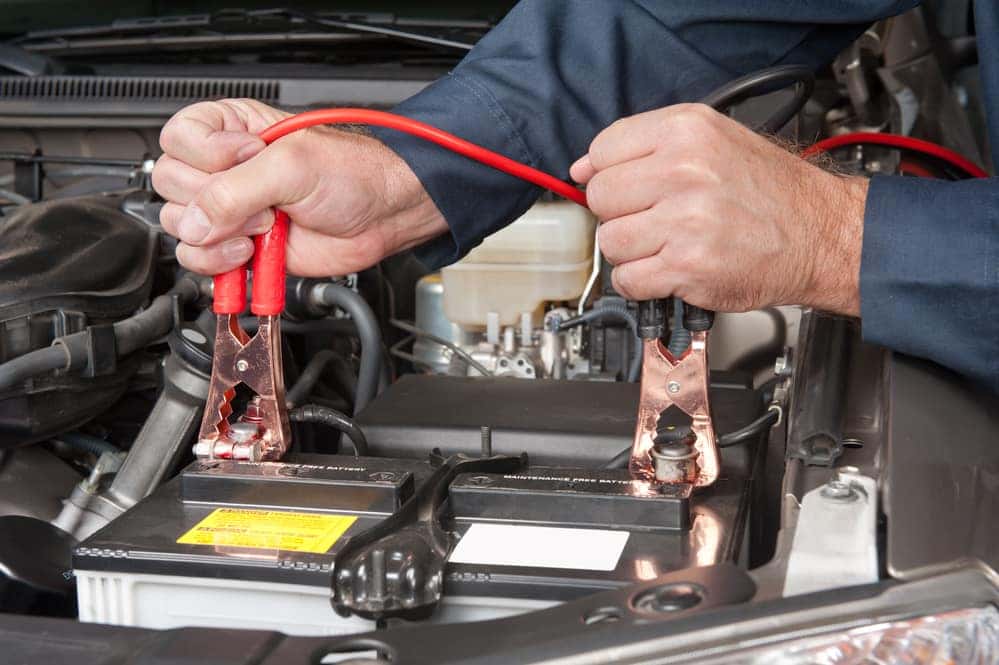 Get More Service Tips from Mercedes-Benz of Fairfield
An understanding of basic car care can help you get more enjoyment out of all your drives through Weston! If you found this guide to how to reset a check engine light helpful, be sure to browse our other DIY car care tips as well! We are always happy to help our valued Mercedes-Benz customers feel informed about their vehicle's health and operation. Contact us today with any questions that are on your mind!
More From Mercedes-Benz of Fairfield
The EQE SUV is a variation of the EQE sedan and is a part of the Mercedes-EQ lineup of vehicles that share an all-electric platform. The 2023 EQE SUV from Mercedes-EQ is one of the most spacious models in its class. Learn more about the performance, design and features of the 2023 EQE SUV and…

The 2022 Mercedes-Benz GLC is a comfortable and good-looking vehicle that's ready to help you stand out on the Westport roads. Its exterior design is easy to appreciate and its performance is even more impressive. However, you'll be spending a lot of time inside the new Mercedes-Benz GLC so we know you're probably curious about…

The 2022 EQB has a small footprint thanks to its all-electric capabilities. However, don't let its size fool you and it still delivers impeccable comfort for you to comfortably take on the Westport roads with ease. Combine that exceptional interior with unbeatable performance and outstanding EV technology and it's clear that the new EQB is…