What is Mercedes-Benz PRESAFE®?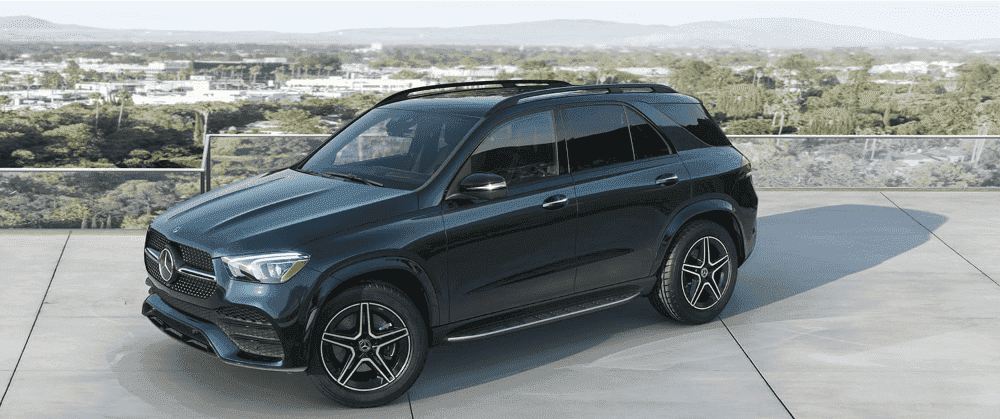 Mercedes-Benz PRESAFE® offers Westport drivers peace of mind during every ride. When your surroundings indicate the possibility of a collision, PRESAFE® alters the conditions of your vehicle to help ensure maximum safety, often before you're even aware of the danger. With PRESAFE® and other Mercedes-Benz technology features like ATTENTION ASSIST®, Mercedes-Benz proves that safety is a priority.
Mercedes-Benz PRESAFE®: The Basics
Guarding you against the moment you hope never happens, PRESAFE® Mercedes-Benz utilizes decades-worth of innovations to make accidents less severe and less likely. Inside many Mercedes-Benz models, including some 4MATIC® All-Wheel Drive vehicles, PRESAFE® uses a network of sensors to prepare you for imminent danger. Here are some of the Mercedes-Benz PRESAFE® features:
Detects certain road conditions
Tightens front seat belts
Adjusts front head restraints
Closes windows and sunroof
PRESAFE® Sound protects your ears
These features work to protect you from known and unknown dangers, from icy road conditions that cause skidding to loud crashes that can cause damage to the inner ear. Some Mercedes-Benz PRESAFE® models even come equipped with PRESAFE® Sound, which emits a harmless noise that protects the inner ear from the audio dangers of a loud accident. PRESAFE® comes equipped on a wide range of Mercedes-Benz vehicles, including fuel-efficient BlueTEC® models running on diesel fuel.
Which Mercedes-Benz Models Include PRESAFE®?
Take one of the below Mercedes-Benz vehicles out for a spin around Norwalk to experience the benefits of PRESAFE® for yourself:
Mercedes-Benz A-Class
Mercedes-Benz C-Class
Mercedes-Benz E-Class
Mercedes-Benz S-Class
Mercedes-Benz CLA
Mercedes-Benz CLS
Mercedes-Benz GLA
Mercedes-Benz GLC
Mercedes-Benz GLE
Mercedes-Benz GLS
Mercedes-Benz G-Class
Mercedes-Benz SLC
Mercedes-Benz SL-Class
Mercedes-Benz GT-Class
What Does "PRESAFE® Functions Limited" Mean?
If you see the message "PRESAFE® Functions Limited," Mercedes-Benz should be contacted as service may be needed. This message will be displayed on the information panel behind the steering wheel. Contact our service department if this message appears, as they have qualified and certified technicians that can determine what needs to be done.
Mercedes-Benz of Fairfield: Your PRESAFE® Experts
Mercedes-Benz cars have a long list of safety features, from PRESAFE® to Active Distance Assist DISTRONIC® to ATTENTION ASSIST®. These features and more can be elaborated on in great detail at Mercedes-Benz of Fairfield near Weston. Reach out today to find out more.
More from Mercedes-Benz of Fairfield
When you want the ultimate luxury electric SUV, there's no better choice than the 2023 EQS SUV from Mercedes-EQ. The Mercedes-EQ lineup features an impressive selection of vehicles for you to choose from and the new EQS SUV will surely help you take on your Westport adventures with ease. But, what is the EQS…

With world-class engineering backed by nearly a century of experience, the 2023 EQE represents an all-new addition to the automaker's electric lineup. It's a smaller and more affordable version of the popular 2023 EQS. Just as the new EQS takes after the full-size Mercedes-Benz S-Class sedan, the new EQE is based on the mid-sized…

The new Mercedes-Benz GLC SUV has been updated to provide even more for you to appreciate on the Westport roads. The Mercedes-Benz GLC is a popular model in the Mercedes-Benz vehicle lineup and for good reason. It's luxurious, quick, and stylish, making it stand out from many of its competitors. Reserve Your 2023 Mercedes-Benz…